As we know, this era is all about being digital and it is high time that marketers should realize that being up to date with the latest marketing trends is highly essential for running successful marketing campaigns.
Undoubtedly, the world of the internet is ever-evolving and rapid evolutions are making it challenging for marketers and digital marketing agencies.
Evolution Leading to Digital Marketing
This evolution is the key to the door to ultimate digital marketing. You gotta know the game before even starting to play. So, here is the thing now, we have compiled a complete guide on the latest marketing trends that you must follow in 2022.
Are you ready to know? Keep reading this blog!
Be Consistent
First thing first, it is highly important to know that marketing is all about consistency, your marketing campaigns and efforts should be consistent enough to have major and higher returns on investment(ROIs) by enhancing customer dwell time and lesser bounce rates.
In this blog, you will get to know all the good, bad, beautiful, and ugly sides of digital marketing. Stay hooked!
1. Artificial Intelligence Wins the Race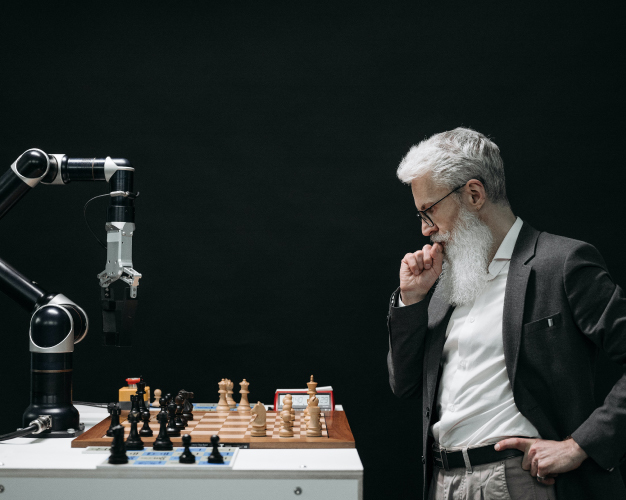 You might have been hearing about AI too much these days, but what exactly is artificial intelligence? Let me give you a brief introduction to what AI is all about. 
More on AI
Thinking like humans: AI mimics human-like thoughts.
Thinking logically: mimics logical thoughts based on reasoning.
Acting humanly: acting in a manner that mimics human behavior.
Acting rationally: acting in a manner that is meant to achieve a particular goal.
Put Customers First
We know the fact that as we are living in a fast-paced world, as consumers, we have become so demanding that we want it now! This rapidly changing customer behavior has impelled marketers to adopt recent technology like artificial intelligence. In short, Artificial intelligence has helped businesses of every level to perform better and with ease.
Again, this ultimately leads to the implementation of marketing strategies by digital marketing agencies relevant to consumer demands and expectations.
As a result, your business gets higher conversions. Furthermore, if I put it simply,
"It's simply magical and more useful than it was initially predicted"
It is helpful in data collection for the purpose of online marketing, customized user experience, and utilization of customer behavioral data to enhance and boost Customer Relationship Management (CRM).
Now, it is very much possible and easier for companies to automate their email marketing campaigns, sales strategies, SEO support, and almost every step of business and marketing with the help of CRM. to put it simply,
"The credit goes to AI to make business processes and marketing easy peasy"
To add more, I would put it this way, when you have got major insights like, what your customers or clients like, their preferred brands, and their selection of specific products or services then it becomes very easy for you to uplift the game of your brand.
A Few Clicks are all it Takes
All you need to do is find out how to create distinctive shopping experiences for your customers and Voila! You are seriously helping them choose the exact product or service. And. what's more, you are ending up boosting your sales.
In addition to this, AI and advertising go hand in hand, in fact, if you are planning to succeed in the long run then, it is safe to say that the future of your business belongs to AI.
2. The Insights of Chatbot Marketing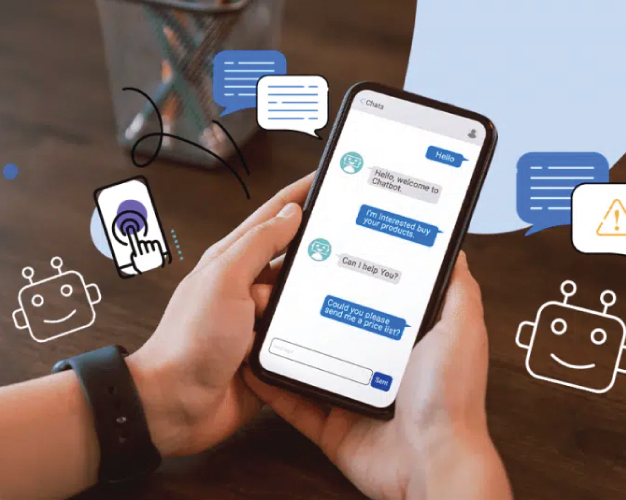 With the assistance of Chatbots, it is possible for businesses to care for their customers. Now, with chatbots, businesses can make their online presence 24/7, which ultimately leads to winning loyal customers. To put it another way,
"Chatbots are easy, reliable, and prompt responders"
Hmmm, you might be wondering now, what exactly are Chatbots, let me put it simply;
Chatbots are actually bots that perform as a significant part of your customer support system by responding to common queries and concerns of the customers. These responses are set by a conversation tree or by AI.
Customer Satisfaction Above All
To add more, the conversation tree doesn't need much coding, it can easily assist your chatbot with pre-established answers promptly to the customers. These prompt responses make it easier for the brands to surf on the tides of their customers' expectations.
Under those circumstances, it is stated that;
"Chatbot market may reach up to figures as inclined as $ 7.5 billion in 2024 with a CAGR of 34.75%".
For instance, a shopping bot can easily assist customers in purchasing the right product at the most reasonable prices.
Now all you need to do is market your products and services to the right audience. Moreover, these shopping bots are employed in Ecommerce and experienced a boom because of the recent pandemic.
3. Customization – A Consumer's Dream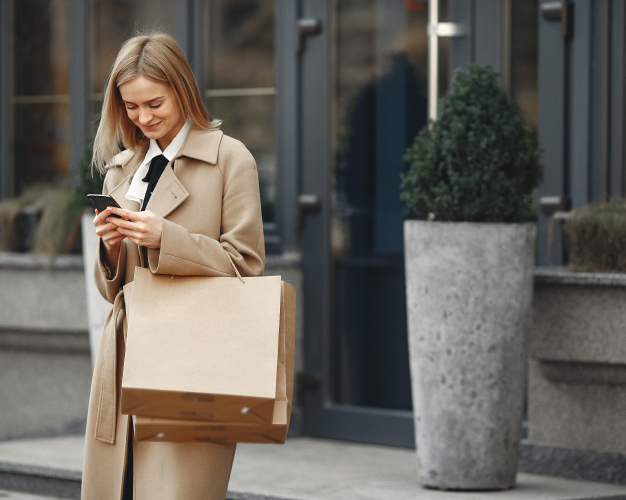 Imagine yourself in the shoes of your customers now and then, this way you can easily find out their expectations and concerns. These days, nobody has got time to waste on unnecessary scrolling and hovering.
Give them What They Are Searching For
In short, customers prefer those online stores that can exactly provide them with the products they are searching for in no time and without any hassle.
Win Your Customers
Customization is the strategy that always wins customers and higher ROIs.
It is a fact that customization gives the human perspective to customers, the human-like interactive experience can be really helpful in selling your products and services faster and better.
To be precise, customization is an outstanding marketing strategy that makes smart use of AI as well as data insights, leading to better brand visibility to the target audience and relevance too.
Therefore, customized marketing will assist in converting higher in hassle-free ways because customers are into unique shopping experiences as well as they are willing to share their data for reaching better brands that provide unique shopping experiences.
4. Video Marketing Still Trending in 2022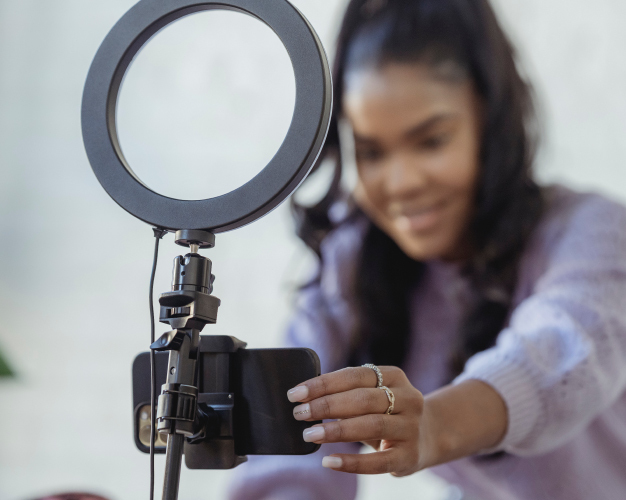 For online marketing of every business, a video marketing strategy may function as a star for your digital marketing plans. As it is suggested by studies, an internet user may spend an average of 100mins/day watching online videos. Wooh! that makes up a great amount of time, why not chase and captivate them where they love to hang out?
Video Marketing – Essential For Every Business
Now, more and more businesses are adding video marketing at the top of their online marketing strategies. And, there is no need to say that online videos are going to replace conventional television content very very soon. There is no doubt in saying that;
Marketing through videos has become a trend on social media as short videos are catchy and loved by audiences.
To add more to this, short 15 seconds videos catch more attention from the audiences as compared to long and boring 5-minute videos of products and services.
You can easily convince your potential customers that your product or services are worth their purchase in a short and catchy 15 to 30 seconds video rather than bragging about it in a long video that makes your customers get bored and scroll down.
Now, here is another thing, just imagine making a blend of video marketing with a customized user experience. Voila! It is gonna be a win-win situation, the possibilities are infinite.
5. 2022, The Year of Visual Searches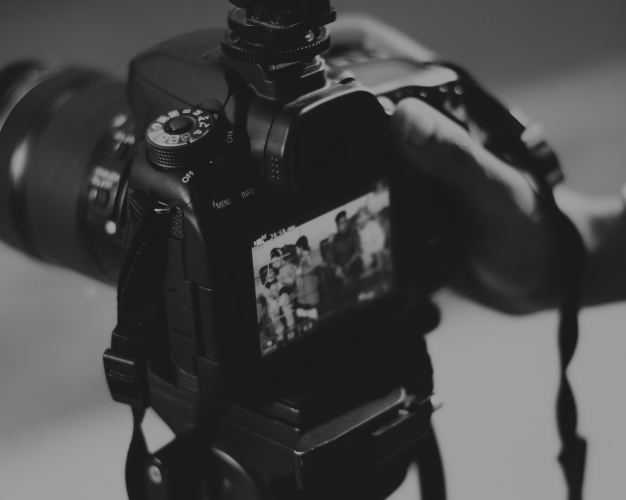 There is an instant transition in acceptance of the brands by the customers that have adapted their brand to visible and voice search to their professional web pages. For instance, take the example of Pinterest alone, a good percentage of people love to engage in visual search as much as it is roughly estimated that almost 600 million searches are conducted every month on Pinterest.
Seeing something that you are searching for or searching for what you see is the name of the game these days.
Branding Is All About Adapting
Take examples of branding giants like Amazon, eBay, and Forever 21, these brands have already embraced the transition according to the preference of their customers. This is what branding and marketing are all about. You adapt according to the needs and demands of your customers just the way they expect.
Be Unique in the eyes of your Customers
Just shine bright like a star in the eyes of your customers by matching their searches with what they want to purchase. Never underestimate the purchasing power of your customers. In fact, visual search is the fittest for your brand or business if you are the one who wants to target an audience that searches and shops with their eyes rather than their brains.
Add Visual Search in your eCommerce Store
Moreover, Google lens and Pinterest Lens assist you to make searches online by utilizing offline images, camera shots, screenshots, and other images.
Whether you are a small business owner or own an empire, you need to incorporate visual search in your eCommerce store.
This way, it would become way too easy for your customers to buy your products and services directly from your online store whenever they want to shop online.
6. Progress Of Augmented Reality (AR)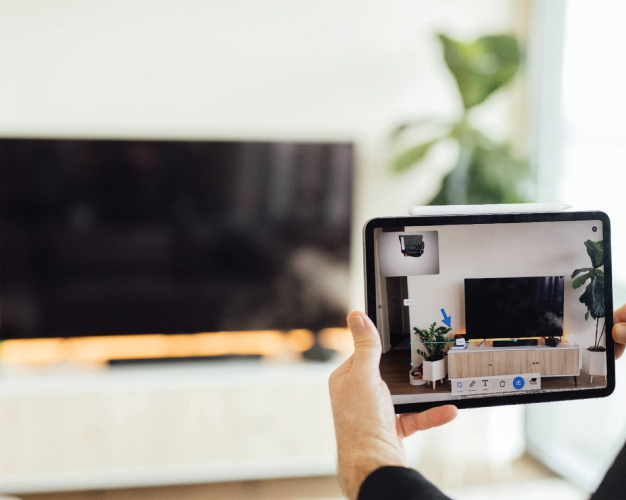 As it is stated by recent statistics, augmented reality entertainment might get a boost of 90% in the upcoming year as smart marketers make use of the technology more and more.
But, now you might be wondering, why all this hype about AR?
Because AR technology boosts the interaction between the customers and products. It assists users to experience products physically rather than just getting convinced by the sellers. 
The top 5 trends for augmented reality marketing are:
Business in-house applications
Customer support services
Shopping by the use of Augmented reality 
Indoor visits by AR
AR vehicles
To sum up, this improved interaction would result in a better advantage for the seller and buyer both as there will be no chances of disbelief and miscommunication.
Moreover, if you are a real estate agent or property seller or you are running a brand that sells products and services that can be exposed in a better way to customers, then AR is definitely a good choice for your business.
7. Core Web Essentials – Intelligent & Functional
In this digital era, marketers have been busy yearning to plan user journeys that resonate well with their valued clients. So, do you want to know what core web vitals (CWV) are?
To put it simply, Google Core Web Vitals function to find out where you might have made mistakes. Further, it also suggests the points where your website needs improvement as well as how the content like images and texts are functioning in terms of the page elements standing up to.
To add more, Core web Vitals include:
LCP – Largest Contentful Paint
FID – First Input Delay
CLS – Cumulative Layout Shift
These are basically the performance metrics, if you have a good command of these, you can easily enhance your user experience and decline the bounce rates. Ultimately, these will lead you to better rankings and higher organic traffic. It is definitely a good idea to start in 2023 by keeping CWV in developing your business online.
8. Influencer Marketing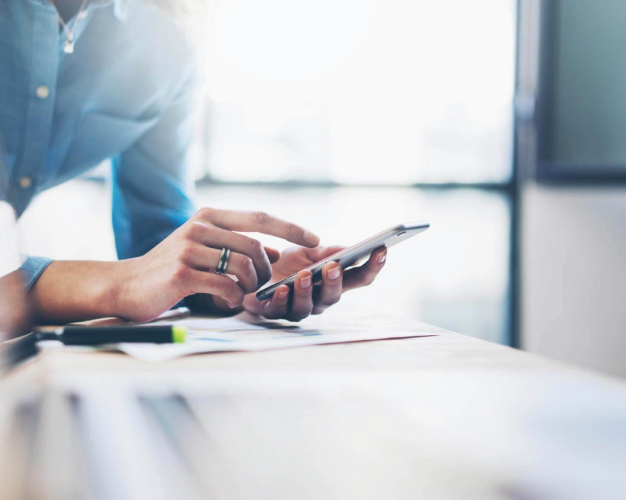 It's never too old!
Yes, you read it right! Mostly, marketers improve their influence marketing because of the fact that there are exactly no cons to this marketing strategy. The trend of influencer marketing is more obvious in Instagram influencer marketing where sponsored stores on Insta, blog posts, and short videos play a vital role in marketing the product.
 9. Micro-Moments And How Can You Keep Going?
Google defines micro-moments as short powerful moments when a user 
Micro-moments as defined by Google are small powerful moments when a user instinctively takes a device and starts looking for something they plan to buy and then decides instantaneously to stock up on something they find relevant.
Now, there is a small shift, marketers are trying to please a completely different breed of customers. Customers are getting smarter day by day, they are becoming impatient, too demanding, and very much research-oriented.
Likewise, customers are now making smarter decisions which ultimately leads brands to collect customer data effectively for further growth.
It is all about visibility, as a brand, you need to be more relevant as well as informative in terms of planning your micro-moments when people are searching for FAQs like;
What to purchase
How to business
Looking to find more and more
Now, things are really high-paced and they are ever-changing and we know that fortune is always in favor of the brave! With that said, work on your visibility the most. 2022 and even 2023 are all about creating distinctive user experiences and the most relevant product visibility.
Feel free to connect with us to get to know more details on digital marketing NOW.