The mobile game development market has seen a lot of evolution and the trend of mobile game development is going to drift for a long time. As research by Statista, smartphone gaming revenue was estimated at more than $63 billion worldwide in 2020.
At the same time, the revenue generated by Mobile App Development Services reached up to $13.7 billion. There is a prediction that the revenues of the mobile gaming industry will not see any gloom in the long term.
It is also believed that this industry will excel to make revenues of up to the $100 billion mark by 2023.
But, don't you think that it is so easy to get forgotten in the deep sea when there is so much more happening?
It is becoming challenging for Android and iOS Mobile Game Development services providers to produce games that stand apart and impress gamers.
Whether you are working on your idea or a variation of something already existing, you should know your budget in the first place. Here at Media One Group, we are always looking for developing unique ideas and making them a huge hit.
You can collaborate with us to give life to the ideas you have been cultivating. However, just an idea can not take you anywhere further if you do not get it developed by an excellent team of experts. Seek our Mobile Game Development Services in UK and USA today for the best. Begin your app development safari with us.
This article will take you on a ride to create a mobile game, including the whole process.
How Can Our Development Company Help in Mobile Game Development?
Our company comprises a good fusion of creators, designers, visual artists, quality testers, and feedback specialists who offer the best interactive user experience at every stage of mobile game development.
A team of IT services providers that can lead you in your game development journey.
Our game development solutions are planned to get the most out of multiple platforms to provide an ultimate gaming experience. Furthermore, our testing team will test the game against quantifiable specifications and approves it only when it is up to par.
An authentic development team ensures that there are no bugs after every development stage so you get a gaming experience on Android and iOS like never before.
For a successful Android and iOS Mobile Game Development, you must perform extensive market research, acquire a clear game concept, and implement app store optimization strategies.
1. Focus on Your Objective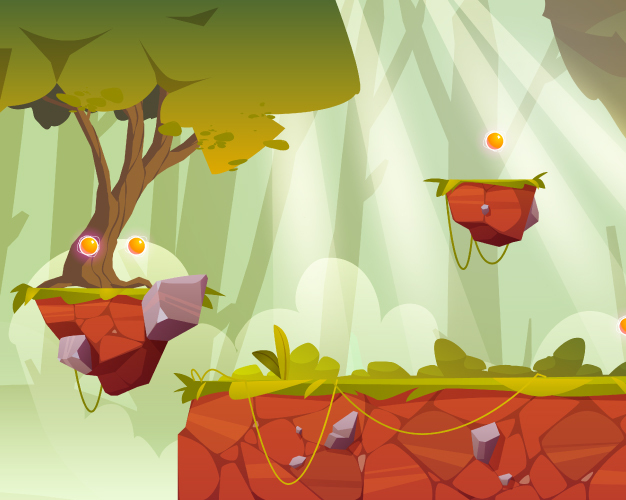 The debate between iOS and Android game development is never easy. Come up with an innovative idea and enjoy the perks of greater reach, iOS applications are known to generate higher revenues in comparison to Android.
Equally important, there are many reasons for that, first, if you choose the Android app, you will have to customize your game for a larger number of devices along with the cons of Android version fragmentation.
Moreover, if you go with our suggestion, you should initiate with an iOS game because of the fact that there are various tools for porting the game to the Android/Windows platform.
Implementing Android games with game engines and other game development tools which support using, creating, or extending game engines and using popular IDEs can make your mobile game a huge hit.
2. The Choice of Platform and Technology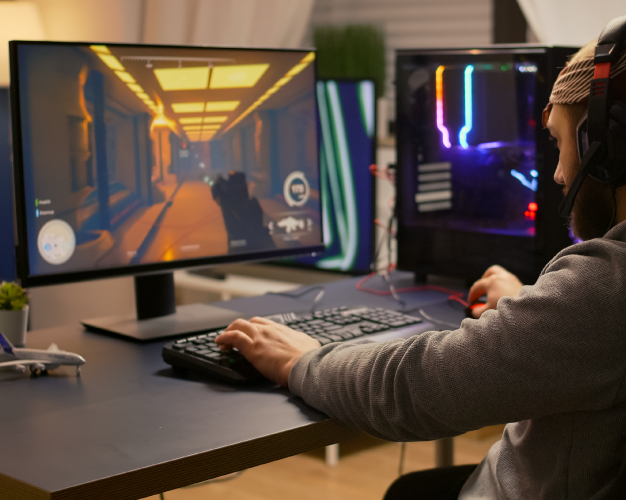 Selecting the platform for your game is crucial to the development of your online game on various platforms like Android, iOS, and more.
Your choice can impact your gaming success, so it is smarter to choose a platform where your targeted gamers are.
At the same time, Unity and Unreal game engine serve as the best game development engines, and developers love using such engines to build 3D games. Specifically, Unity lets developers make apps for Linux and other platforms with an integrated development environment (IDE). This game engine for games offers a collaborative game development process.
3. Research Users' Preference
Being a proficient mobile game development company, we spend a good time researching in-game analytics. It is necessary because the user experience is the key factor to make or break the game of mobile game development. Moreover, It is extremely important to consider that most users play games on their mobile devices which leads to limited interaction time.
So, it becomes necessary for game developers to offer prompt pause and restart options that are not interrupting the progress of the game. Further, you can offer an offline version of your game that adds the cherry on top.
Also, if you choose to develop multiplayer games, then all you need to do is spend a good amount of time on the research because you are going to cater to a wide range audience.
4. Do Not Underestimate The Power of A Good Content
Should focus on developing mobile games but should be careful of using erratic graphics for your games which can stop the drama and lead to a flop. An extra-ordinary looking game can win initial downloads but it is the game content that will ensure higher user retention levels.
If you looking for a role-playing game, crafting a backstory can be ideal. Providing engaging content is the key to captivating your users.
5. Minimize Ads
If you keep focusing on the monetization strategy, then it should not be affecting the main gameplay. Try to add video ads that users can see during the game break. Too many ads from time to time can be disruptive and decrease the user experience, most users might uninstall your game immediately.
6. Keep Checking Analytics

You must have a clear understanding of the importance of mobile app analytics and why it is crucial for a development team. Just keep a strong check on how, where, and for how long users will be interacting with your app. To add more to this, the age group of the users, and the device on which users are having a bad experience.
If the download rate of your mobile game is going down, take no time in updating your app and spreading the news.
Mobile games do not live long and if the number of downloads falls consistently then it is time to develop a new game.
7. Testing and Deployment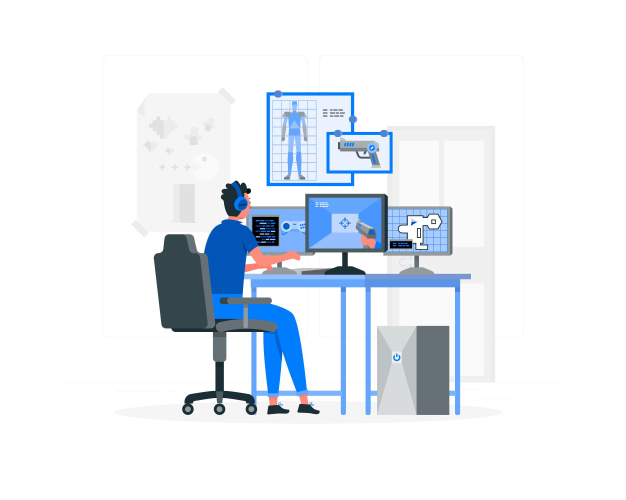 Testing is the crucial stage in any game development as it assures the quality of the game. It helps discover the game's defects. The testing phase includes stress testing, performance testing, security testing, solving bugs, and other testing practices.
Finally, the game is run in the production environment to test the collapsed codes and user experience.
When all the stages of a game are tested, the game proceeds to the deployment stage, where our team deploys games in the market.
Conclusion
Getting the development of mobile games for smartphones can be a challenging experience. If you are looking to hire a mobile game development agency, then look no further and contact us for the ultimate experience.
Media One Group provides various optimization tools and APIs that are designed for Android games and graphic-intensive apps.
And, you might want to start using Android GPU Inspector during the initial testing of your game. We create characters and stories that can engage your users; bringing a spark to the vision of our clients.
This is possible with infinite efforts from professionals specializing in 2D art, animation, and photorealistic 3D models. Our team of creative game designers and developers execute ideas that turn each game into an intensely mesmerizing experience.