Responsive & Professional
Media One Group is a top-notch web design agency with a professional team of designers that create innovative web designs, effective for turning your brand into a giant one.

We are enriching our technology services to assist you in achieving your digital business goals.
Media One Group has been delivering powerful and interacting web products for leading companies across the majority of niches for many years. Leverage our wide-ranging expertise to build a speedy progressive web app. We offer complete web development services with transparent outcomes and a clear development process.
Web Design Agency: Get a Custom Site Optimized for Desktop and Mobile
With our web design agency, get all that you need to be digitally present,
What Our Packages
Can Do For You?
We ensure to offer unique, purposeful, efficient, and, reasonable website design & development services.
Packages with complete personalization to cater to your specific requirements. Take a look at the complete process of creating top-notch websites that level up the game of your business.
Basic
Great for Individuals & Startups!
Most Popular by New Businesses!
Great for Small
Businesses!
ecommerce
Media One Group is a top-notch web design agency with a professional team of designers that create innovative web designs, effective for turning your brand into a giant one.
The goal is to make your business recognized most amazingly. The purpose behind building the website should be recognized by everyone.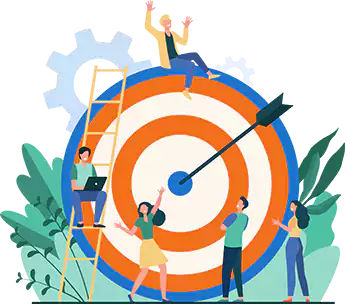 We've had the privilege of collaborating with some amazing organizations. We create next-generation technology solutions that promote ingenuity and social impact from concept to execution.
Professional Web Development Services
Web development services assist in creating all ranges of web-based software and ensure the ultimate experience for web users. At Media One Group, we design, redesign and support customer-facing and pursuit web apps to accomplish the highest conversion and adoption rates.
An Inspirational Team of Web Developers
Get web development professionals who ramp up promptly and readily contribute to your digital business success.
Interact and collaborate to get updated with each step of the development process in the project. Our Onboard expert web developers and designers for your critical web projects.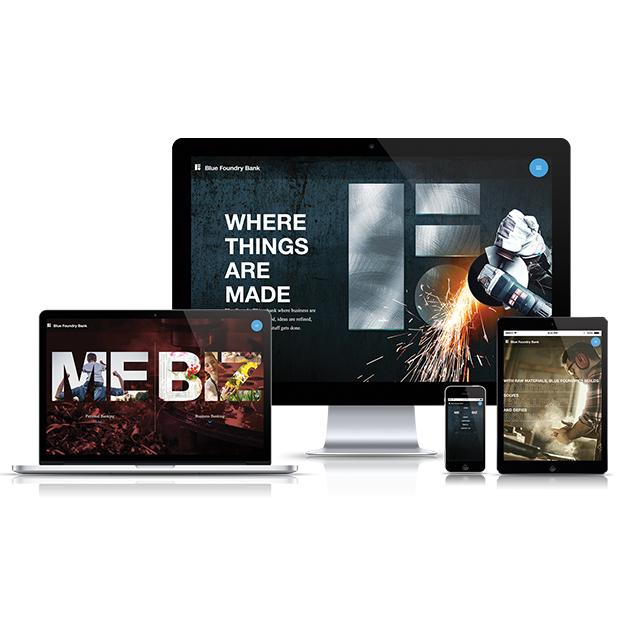 Powerful Partnerships
To Enduring Transformation
We consider ourselves to be more of a partner and an associate than just a service provider. We collaborate with you to provide the necessary balance to work out the relationships between all interested parties.
Here's How We Helped Business Grow
Emma Crane
CEO, EC Trading & Management
"Excellent service, very knowledgeable, and professional. I had initially used other service providers, which I discovered were not doing things suitably. I then went to Media One Group, who were phenomenal in getting everything figured out and correct for me. I would strongly recommend them."

Matthew Smith
Sr. Developer, Waterfall Tech LTD
I found their team very kind, warm, and welcoming. I was able to comprehend things I didn't understand, that made the process less exhausting for me. I wholeheartedly endorse them.

Jerry Hart
Head of Sales, GNF Consultants
Media One Group managed the project flawlessly from beginning to end. They took oversight of the project after spending time recognizing the project specifications and delivering the first installment quickly. Up to this point, they've only provided high-quality, efficient solutions.

Marjorie E. Bayer
Brand Executive
"Media one group has been designing mobile apps and services for many years and the rapid development approach by their professional experts works by their highly iterative process".

April L. Fraley
Web Agent
"When I had the concept for my app I was keen to find a web development agency. I had no idea it would be so challenging! It was frustrating for me until I contacted Media One Group. It has been wonderful! All of my web development has been completed by their professionals promptly and everything has been well explained along the way".

John B. Devitt
Branding Representative
"Now my brand has an app that users love and we can see it developing into something great. I can't say enough positive things about Media One Group is the one you can go to for a reliable and authentic eCommerce & Web Development. They are professional, hard-working, and great people to work with!"

Bradley C. Tran
Quality Strategist
"Media One Group helped us with UI / UX Designing and working with them was a very positive experience. We would absolutely recommend them!"

Joe Cook
Creative Strategist
Media One Group was able to complete our Web Design on deadline, which two previous companies were unable to accomplish. They were an example of professional expertise and pricing. But most importantly, they were able to deliver a great web design – one we can be proud of.
Feel free to contact us today!
We assure you that we can provide a custom web design that drives sales higher for your business — and with MarketingCloudFX, you can aim for boosting your site's return on investment (ROI).
Get a proposal from us!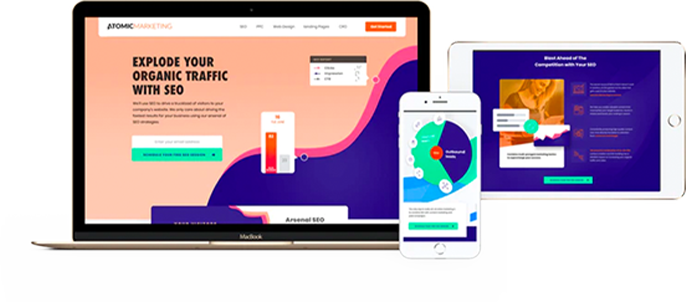 Need help in finding your


brand's next big step?
Let's talk! Make your brand sky-high with our expert IT service providers.
Our Digital Design Agency provides a unique blend of technology platforms. We make you shine bright like a star. We have been leading the industry with our IT services and revenue-generating digital marketing.
Frequently Asked
Questions