Social features to make the users shop till they drop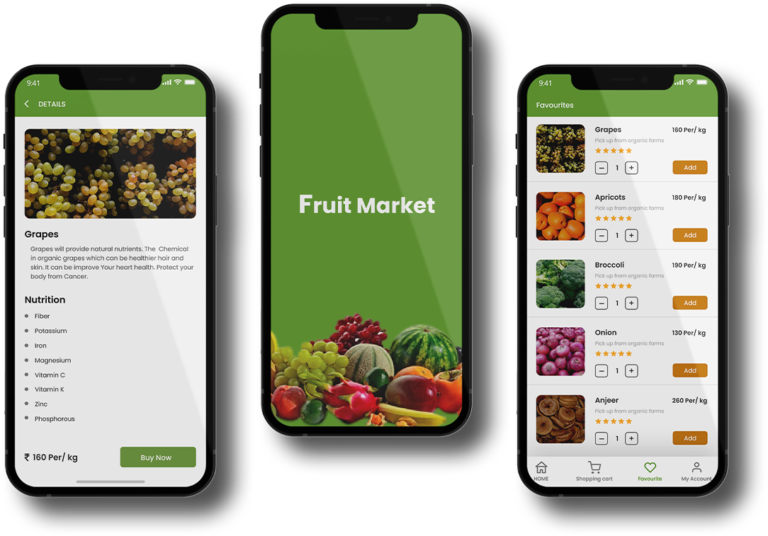 It is an eCommerce marketplace forum with the best, user friendly and interactive features that let people sell and buy.
Need your online business to thrive like no other business? The key to this is to provide high-quality eCommerce app development to users. Make your brand a boom by increasing its awareness and recoginition with a top-notch developoment company.
In Need of a Project Like This?
We develop and create apps that are highly accessible with the features that are best suited for users and sellers equally.
This app organizes contacts using a CRM that integrates with the marketing automation software, so every action taken by the customer is tracked as a data point. This app uses data points to link customers to the next step of their buying journey. This is the best software platform and technology designed for your business to efficiently market on several channels online, including email, social media, websites, and others. A marketing automation platform is used to replace high-touch, repetitive manual processes with automated solutions.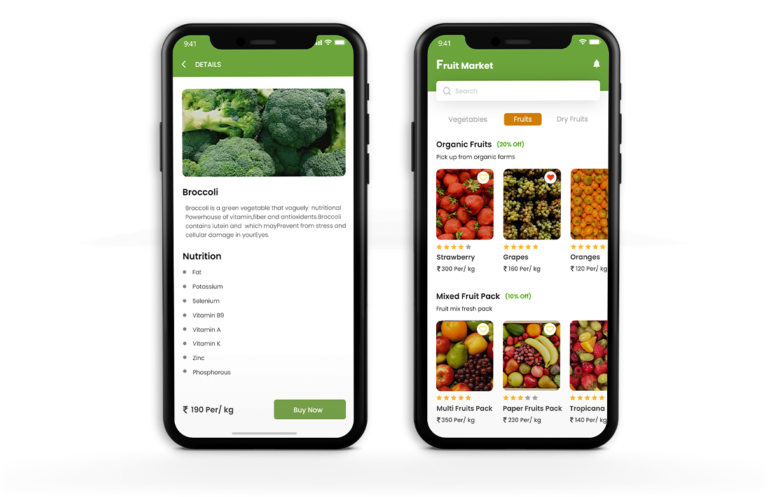 It is taking action on each notification. With a swipe of your finger, our users can read more about a specific push notification or dismiss it if they want.

Focused on Goal Funneling with multiple functions. It ensures understanding of the app users' goals and anticipates their needs to increase usability UX.

The receipt generation process for online purchases, designed to help businesses and users handle billing, responses, inventory, leads, and user data.

Geo-location & Navigation
Fruit Mart is integrated with geolocation & navigation tools. You can easily get the location details, or your location, can be fetched promptly.

The Fruit Mart provides a well-built Content Management System that is a vital asset for you. We focus on technology that keeps your users' data secure.

This application can easily be used to interact with other users with similar interests to promote information flow among target audience.
Convert Data Into Revenue
With experience in extensive software development, our team of experts expertly assists in developing a supreme software solution that is successful in meeting the needs of your brand.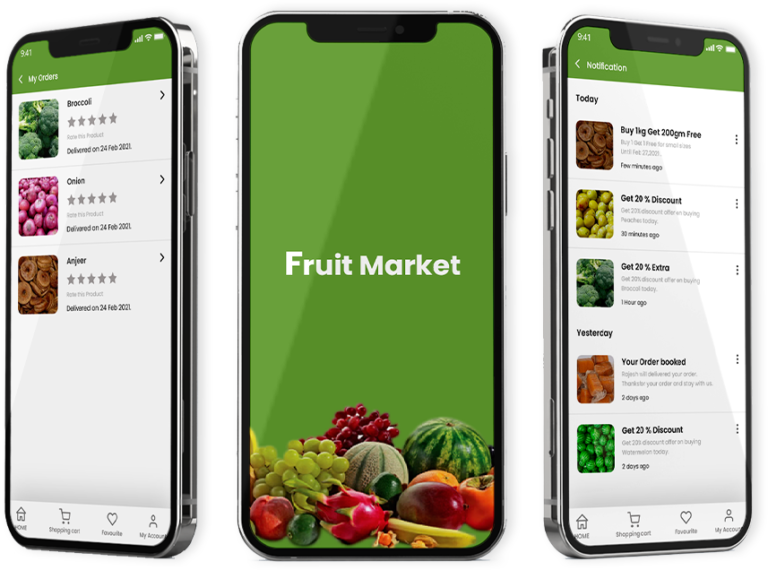 A haven of farm fresh fruits
Engagement is the key to the success of any mobile app. Get an interactive and engaging app that is easy to use along with the best design and aesthetics. After developing iOS and Android applications, achieve satisfied customers with top-notch app development services.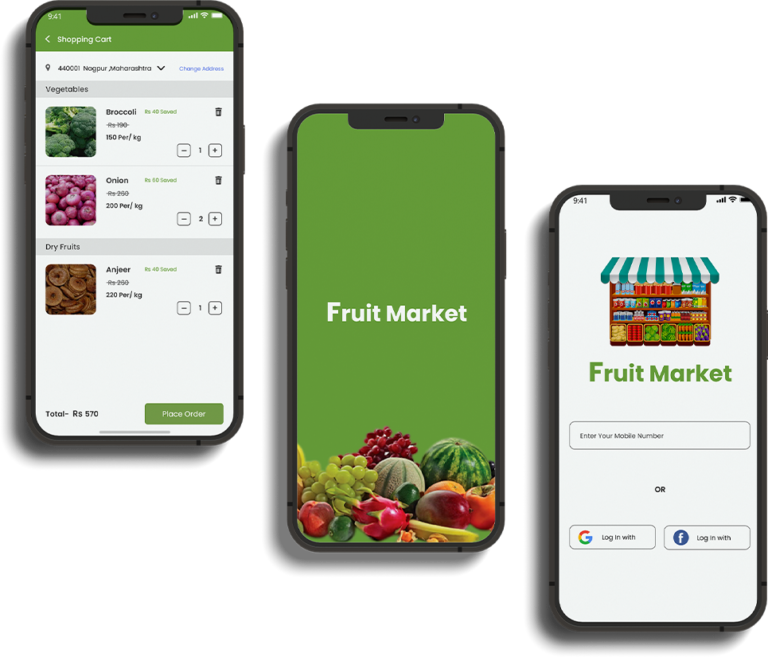 Phenomenal UI/UX Design Services
Experience having committed UI UX designers, we create attractive user interfaces providing a seamless user experience. These innovative UI/UX design services are built using breakthrough technologies, vital for elevated corporate engagement.
14 Years of Brilliant Clientale and Good
Mobile Application Development
Providing celestial Mobile App Development Services. We help brands to become giants with the best designs and building supreme digital products, enabling smooth user experiences across all advanced platforms and devices.